Well we have decided to go back to Puerto Rico this year. This time, we plan to spend some time with family in addition to our own personal adventures.

I don't know about you, but it takes me FOREVER to plan a vacation. I tend to spend a great deal of time checking out reviews for different hotels in the area.
Not to sound snobby or anything but I am really picky about where we stay. First and foremost it needs to clean and well kept. We like to get away from the hustle and bustle of everyday life and feel a little pampered when we go on vacation.
We save all year for the couple of vacations we take – so we tend splurge a little to make it feel special.
I want to make sure I am getting the best deal possible for everything we want to do or need for the vacation – this includes air fare, hotel, car rental, tours, etc. I truly have champagne taste on a beer budget. I love staying at the nicest places but hate forking out the dough for them!

I usually check out www.Expedia.com first for vacation packages, which include air fare, hotel and car rental if you need it. This is a great place to find out what hotels are available in the area and it also gives you an idea of what everything will cost.
At times, Expedia offers the best deal on vacation packages. Expedia includes reviews and photos of all the hotels in the area. This really helps me narrow down where I would like to stay.
;

From there, I will go to www.TripAdvisor.com to check out more reviews and also check out their photos. People that review on Trip Advisor can upload their own personal photos of the hotel. I can get a better idea of what the facility looks like vs. looking at the glamour shots that the hotels provide on their websites or to Expedia.
We are planning to stay in San Juan for 3 nights and then head over to Carolina for the following 3 nights.
Since we are planning on using Marriott Rewards points for this trip, I checked out all the Marriott facilities in the area. We ended up choosing La Concha Renaissance Hotel which is located in the Condado area of San Juan. About 5 years ago, they recently upgraded and redecorated all the rooms at this hotel.
From the photos online, it appears that they have gone with a modern/minimalist vibe for the hotel. Reviews were decent – clean, friendly staff, nice deco. Only con was that a lot of locals hang out there on the weekend. My husband and I don't have kids so that kind of thing doesn't really bother us.
After visiting with family (and hopefully getting in a surf lesson or two), we plan to get some serious R&R. Originally our plan was to revisit the W Spa and Retreat in Vieques but the rates were a bit outrageous. A basic room (Tropical Oasis) was priced over $500/night when you add in all their resort fees and taxes.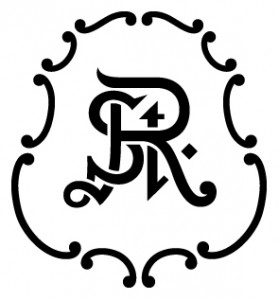 I did some research and found another Starwood Property in Carolina, St. Regis Bahia Beach. St. Regis is Starwood's highest end brand of hotels. We have always wanted to stay at a St. Regis but the rates I have seen are usually around $600 and up/night. Starwood lists most of their offers on their website but I decided to call St. Regis directly and was given a AAA rate which was 50% off their regular rate! I wasn't a AAA member but you can bet I am now.
The reservations representative was very helpful and was able to give me a rate that was not published on the internet. It works out perfect because we will be able to check out El Yunque Rain Forest and get some snorkeling in at Fajardo – both are about a 30 minute ride from the hotel.
For air fare, I always go to www.Expedia.com or www.Kayak.com to find out which airlines fly into the city we are visiting. Jet Blue, Air Tran, and Spirit Air offer the cheapest non-stop flights into San Juan, PR. Air fare ranged from about $283-$349 per ticket.
Spirit Air was the cheapest but I have not heard great things about Spirit Air – our friends were stranded in Costa Rica because they kept cancelling flights!
FYI – Air Tran charges you $6/person for each flight to select your seats on the plane.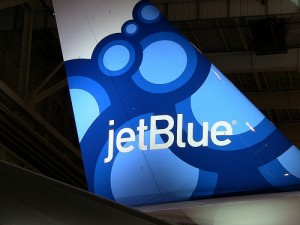 Jet Blue was slightly more expensive but they offered the most convenient flight times and we enjoy flying Jet Blue. The seats seem a little roomier and they have TV screens installed behind each chair. I went directly to each airline website to find out if they had any cheaper rates and they were pretty comparable to what Expedia was offering. I decided to book directly through the airlines because the fees assessed for changing your flights is cheaper. I have no intention of switching our flight dates but I am a worry wart and tend to worry about all the potential scenarios that could affect our vacation.

We definitely need a vehicle while in Puerto Rico because we plan to visit family and have a lot of sight seeing to do J I usually go to www.Orbitz.com for car rentals. Orbitz usually offers better pricing over Expedia for cars. I have no idea why. Since I am now a AAA member, I checked out their site for car rentals.
I was able to rent a mid-size vehicle (most likely a Ford Focus) for $245/week through Hertz – this includes taxes and fees. This was about $30 cheaper than any of the options on Orbitz. Plus Hertz is located in the airport which is very convenient.
Our trip is all booked and I'm looking forward to a much needed vacation!
Rachel
Jay and I will be updating you with videos and photos from the trip.