This is our second trip out to Beaver Creek. We decided to go during the 2nd week of December – same as last year. Prices – everything from air fare, hotel rates, car rentals seem to go up after December 15th.
It snowed the night we arrived so we were able to enjoy some powder while we were there. Apparently it was the first snow of the season. We really lucked out. Only a handful of lifts were open – but we were just happy to have the opportunity to snowboard! Obviously, now we know that's why the rates are better right up until mid-December. That must have been why there was a lot of availability when trading our timeshare.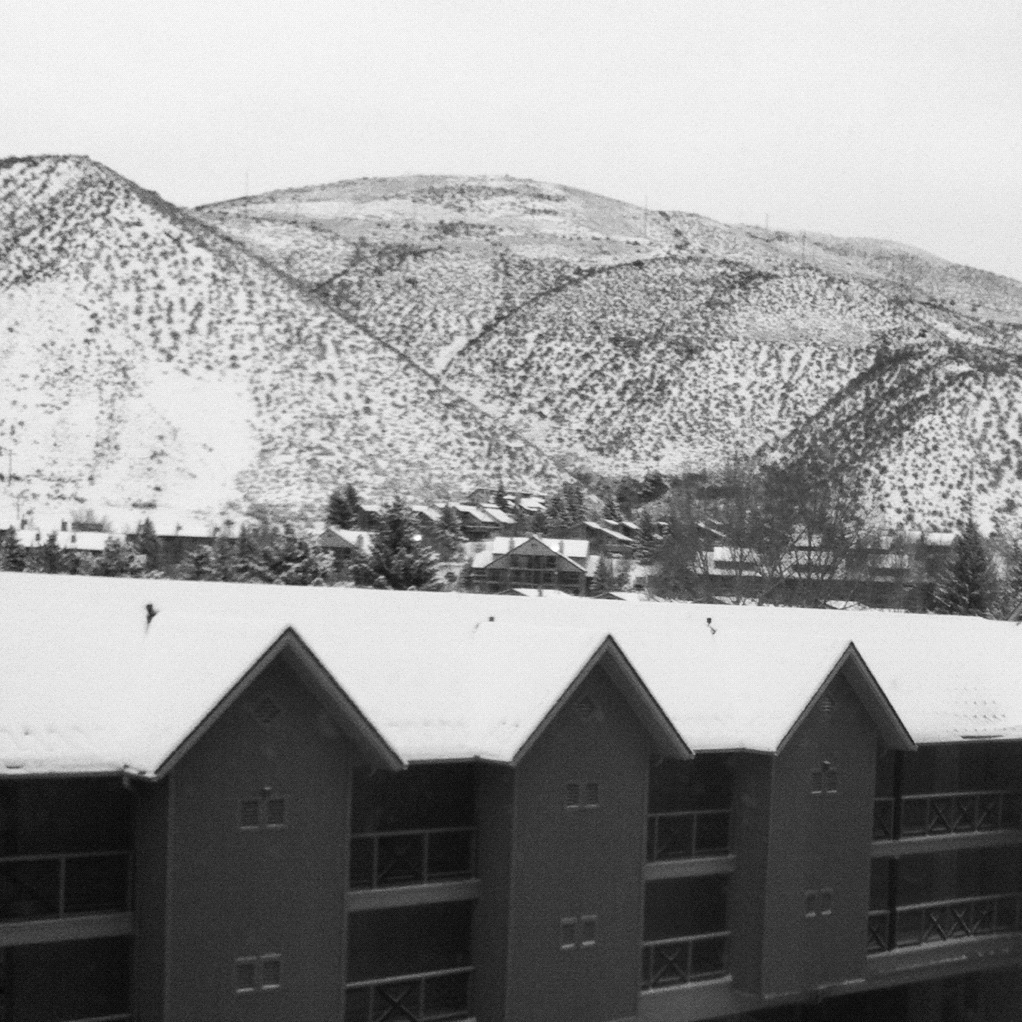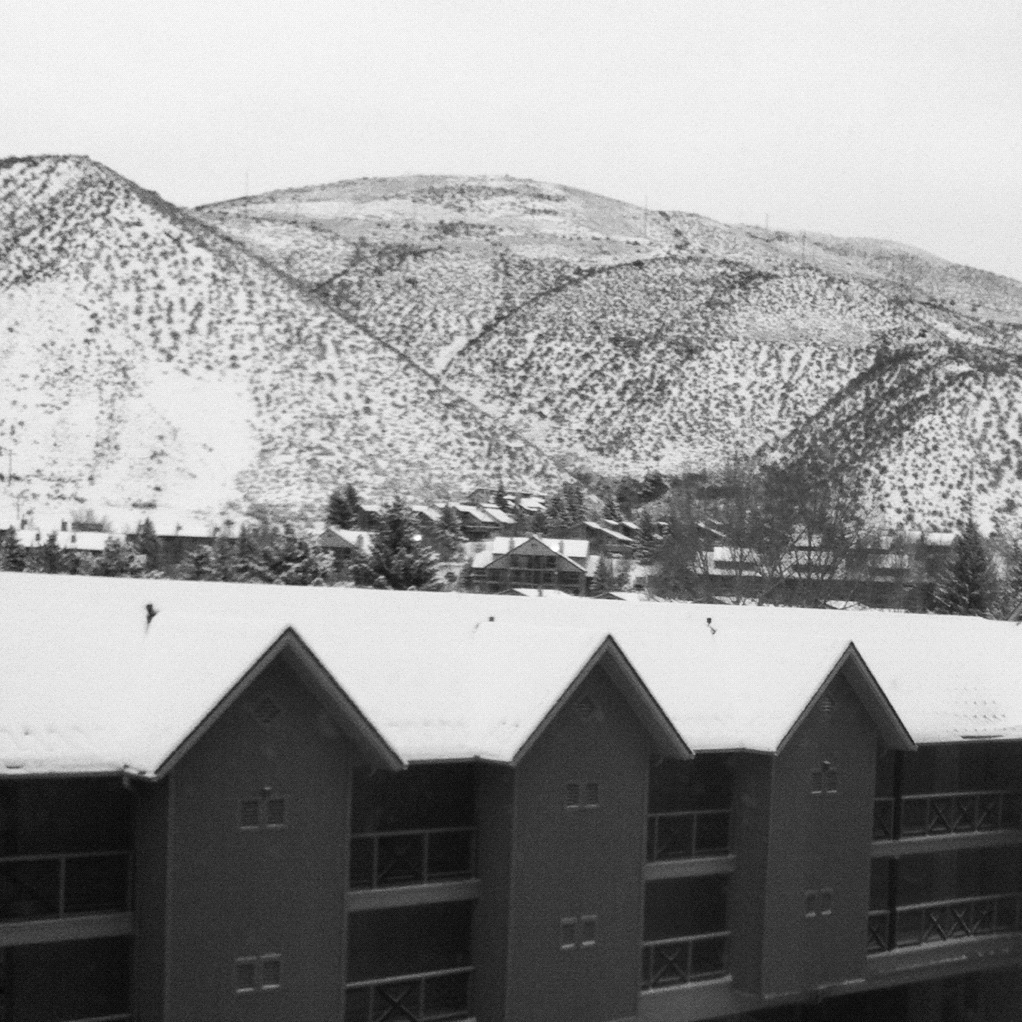 We stayed at Starwood properties both times we have come to Beaver Creek. First time we stayed at the Westin in Avon which is beautiful and has a ton of amenities – spa, hot tubs, gym, restaurants, ski valet, and gondola that takes you directly to the mountain. The one bedroom studio was equipped with a stovetop, microwave and small refrigerator. It's a really nice property.
This year we stayed at the Sheraton Mountain Vistas which was really nice as well. Our timeshare was a 2 bedroom villa with cozy decor. Not so many amenities but we had a full kitchen and washer and dryer in our unit.
Charter Sports is located in the building if you need to get your skis/snowboards waxed. There is a shuttle that comes every 15 minutes that will take you over to Beaver Creek Mountain. It picks/drops off right in front of the Sheraton. They also have very helpful concierges and offer a welcome BBQ dinner every Monday night.
Sheraton Mountain Vistas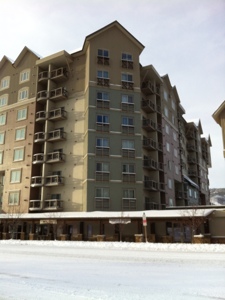 Bathroom – studio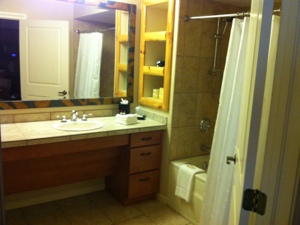 Living area – studio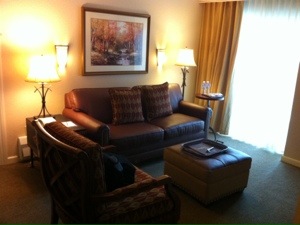 Bedroom – studio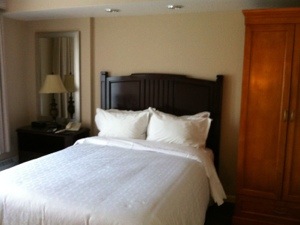 Living area – main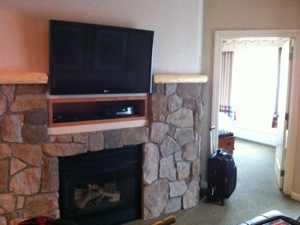 Master Bedroom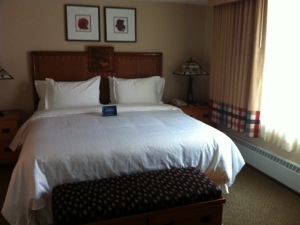 Master Bedroom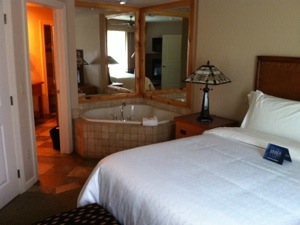 Fireplace in Master Bedroom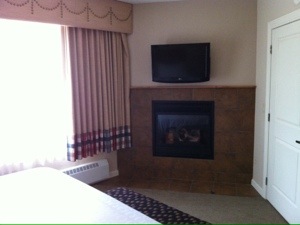 Master Bathroom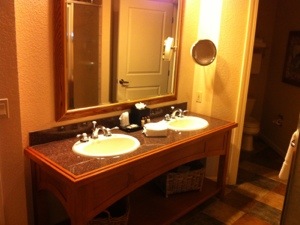 Kitchen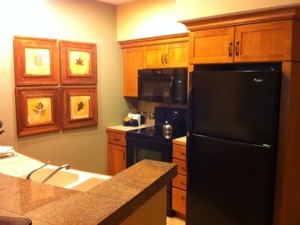 Quick Tips:
1. I re-checked car rental rates about a week and half prior to going and was able to get a better rate and save a little over $100 on our rental. Both my initial reservation and 2nd (cheaper reservation) were through AAA website. Car rental company was Hertz. We rented a full size SUV (Nissan Pathfinder) for a full week for $314.

2. Lift tickets purchased at the window are the same as purchasing online. Lift tickets are valid at both Beaver Creek and Vail.

3. If you fly into Eagle Regional Airport, you can ski/ride free the day you arrive. Mountain is open until 4p every day.

4. Cookies are served on the mountain at 3pm everyday.
Local attractions or restaurants to visit:
(For my full review, please go to my trip advisor reviews at http://www.tripadvisor.com/members-reviews/RachelC212)
1. Coyote Cafe – mostly Tex-Mex options but very good, full bar
2. McCoy's Cafe – cafeteria style restaurant, a little bit pricey, full bar
3. Pazzo's Pizzeria – Really good pizza!
4. City Market – local grocery store where you can pick up a few necessities for your trip. There is also a Redbox there 🙂
5. Larkburger – best burgers around and yummy truffle fries
6. Avon Bakery and Deli – busy little deli in the area, great for soup, sandwiches and pastries – only open until 6pm.
7. Simply Massage – affordable massages, great after a couple of days of riding
8. Sports Authority – great place to pick up ski/snowboard accessories at decent prices. Stuff (like ski socks, turtle furs, gear) is more expensive at shops in Beaver Creek Village.
9. Route 6 Cafe – great little place for breakfast, interestingly the bar is open first thing in the morning too.
Some places we didn't really enjoy:
1. Dish (in Edwards) – tapas style restaurant
2. Fiesta's (in Edwards) – Mexican cantina
Other things to do in the area:
Snowsled rides with team of dogs
RZR 4 ATV Tours
Snowmobiling
Clay Shooting
Snow tubing
Outdoor Ice Skating (located in Beaver Creek Village)
Silverthorne Outlet Center – about 45 minutes away
We have enjoyed our last two trips to Beaver Creek and we will definitely be back!